Simplify colour selection and eliminate guesswork with the powerful combination of our new app and integrated colour-matching device - the Benjamin Moore ColorReader.
With this new paint colour app and device, you'll be able to harness the power of Benjamin Moore's unrivalled colour palette and simplify colour selection by visualising colours in a space as well as saving and sharing colour schemes with clients and friends.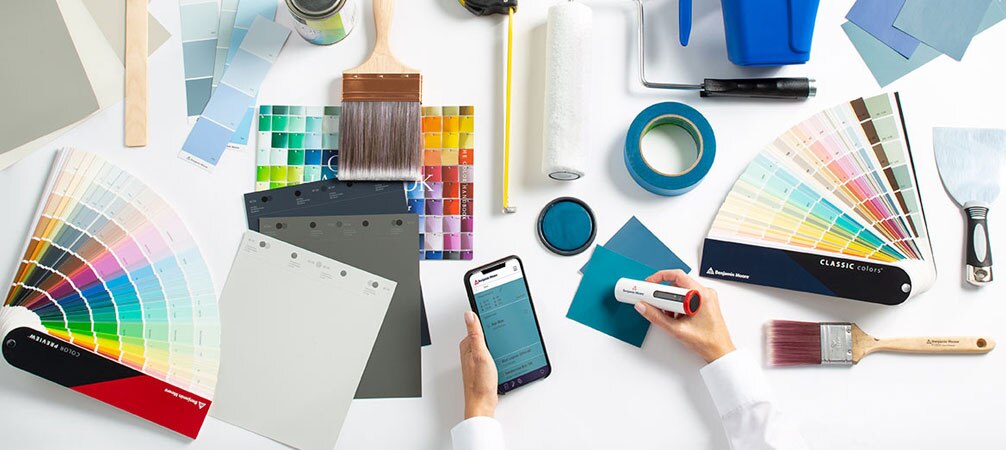 Color Portfolio App
Our new colour app offer 4 helpful features to make it easier than ever to narrow down your colour choice.
Virtual Fan Deck
Easily scroll through Benjamin Moore's collection of trusted colour palettes including Color Preview®, Benjamin Moore Classics®, Affinity®, Historical Collection, Off-Whites and the Designer Classics.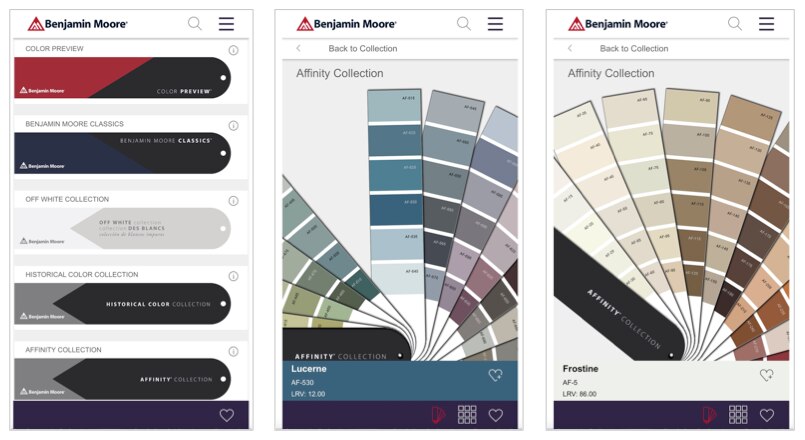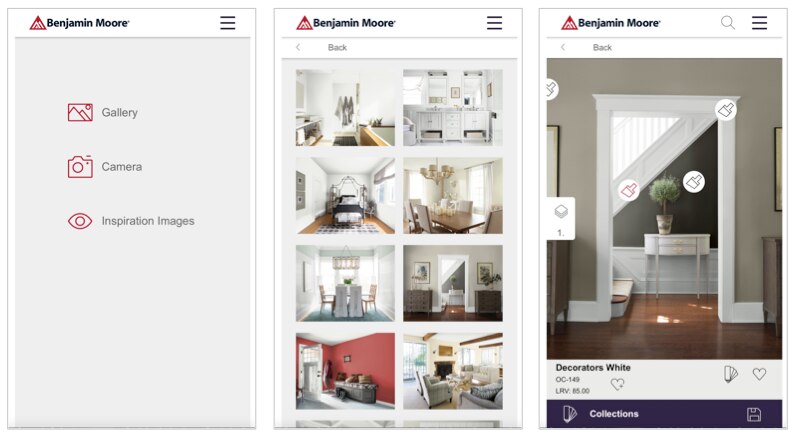 Photo Visualizer
Take a photo of a room and instantly "try on" colours by tapping a surface for instant masking, or use photos from our inspirational gallery.
Video Visualizer�
Step into augmented reality and apply Benjamin Moore colour to surfaces in real-time.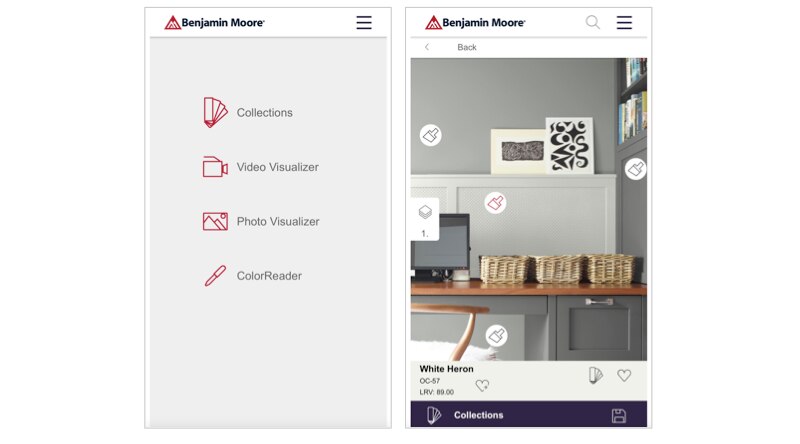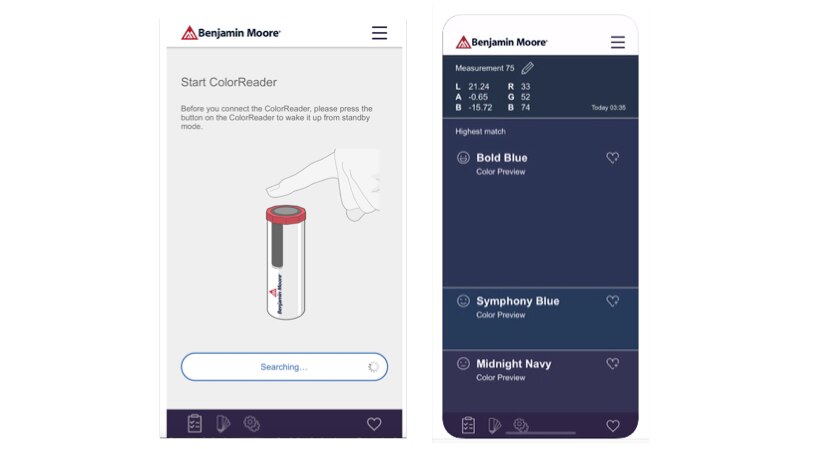 Integrated ColorReader device
Brought to you by Datacolor, a leader in colour technology, the portable�ColorReader�device�pairs with the Benjamin Moore�Color Portfolio�app via Bluetooth®. �This seamless integration will enable you to�easily� match your paint colours to other materials such as fabrics, making it easier for�you to create a coordinated scheme.
Download the Benjamin Moore Color Portfolio app
You can download the app on:�iPhone®ï¿½IOS®ï¿½v. 13 or higher, iPad®ï¿½OS®ï¿½or higher & Android™ï¿½7.1 or higher.
Download Android App
Download iPhone App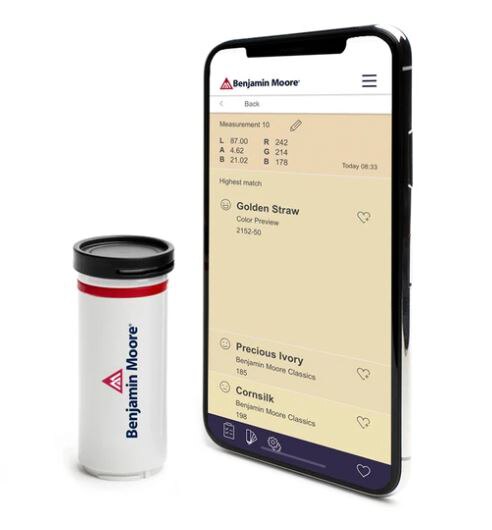 Purchase a Benjamin Moore ColorReader
The�ColorReader�devices integrates with the�Color Portfolio�app to enable you to match�fabrics,�wall coverings and decorative�accessories with over 90% accuracy�to Benjamin Moore's 3,500+�colours.
ColorReader Device - £100 � BUY NOW »