Colour Trends 2016
The Narrative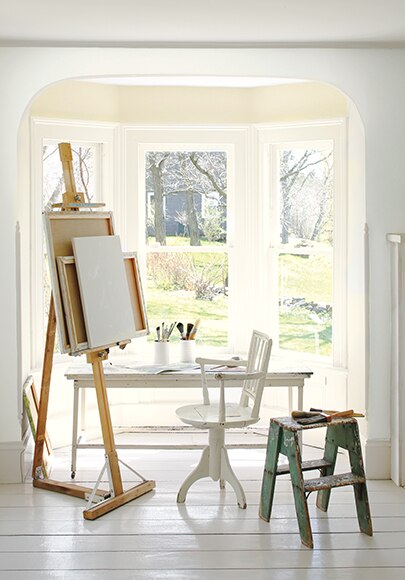 Layered whites,

diffused light...

ambience
Surrender to the complexity of white.

In this abstract artist's townhouse, the interplay of whites and light creates nuance and subtle beauty.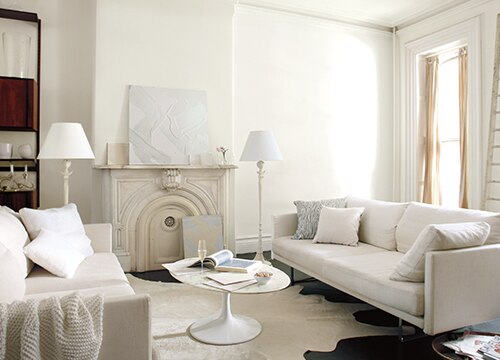 Striking contrasts,

bold lines...

definition
Angles and edges become sharply defined as white is cut with black.

This digital designer's cabin conveys intent, celebrates form, as fearless, high chroma colors punctuate the black and white landscape.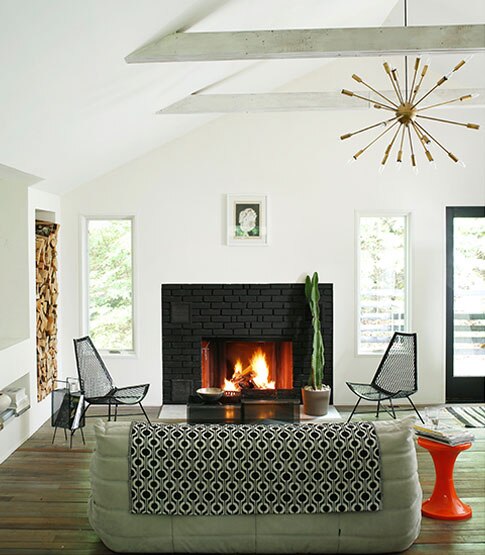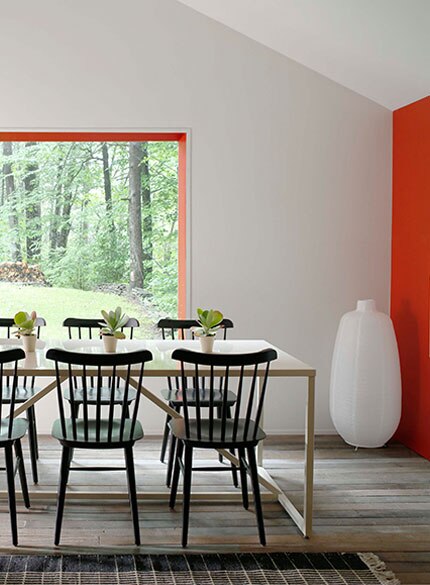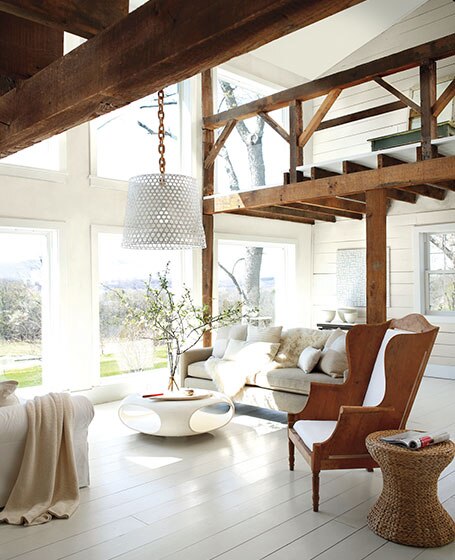 White-washed walls,

hand-hewn beams...

texture
In the ceramicist's studio, harmony reigns.

Coats of white paint refresh rustic boards and beams and take on a warm, soft glow.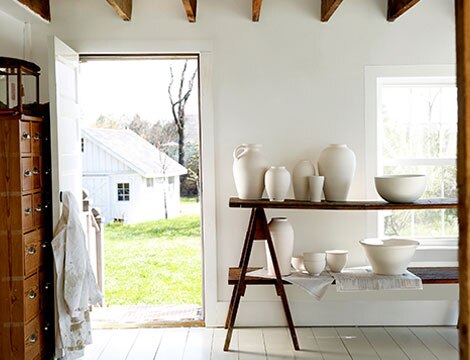 Energizing color,

crisp white borders...

focus
White frames and flatters. In this gallerist's brownstone, white is the guide that directs the eye to multiple color encounters.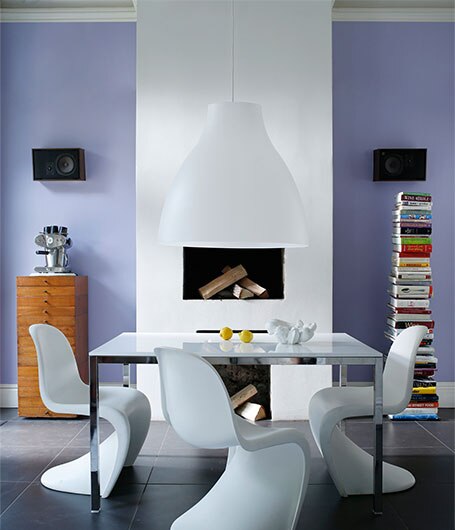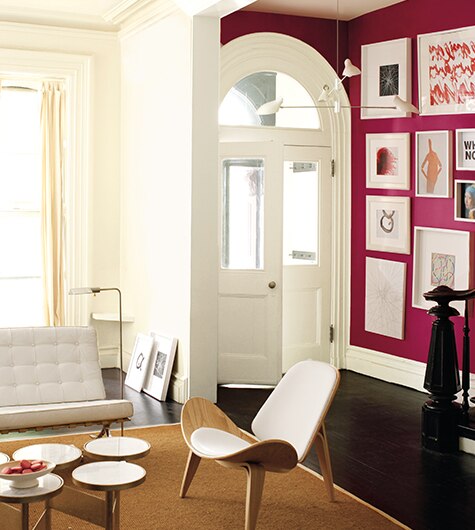 The Colour Palette
Please note, on-screen and printer colour representations vary from actual paint colours
Benjamin Moore, the triangle "M" symbol, Aura, Regal Select, Natura, Green Promise and Gennex are all trademarks of Benjamin Moore & Co.

© 2015 - 2019: All design, text, images and the selection, alteration and arrangement of those elements are the copyright of Shaw Paints Ltd or mentioned third parties, reproduced with their permission.