Colour Stories®
A sophisticated collection of 240 shades, uniquely formulated to accentuate the interplay of light and colour, and to deliver a complex visual dynamic that reveals the colour's true depth, nuance and luminosity.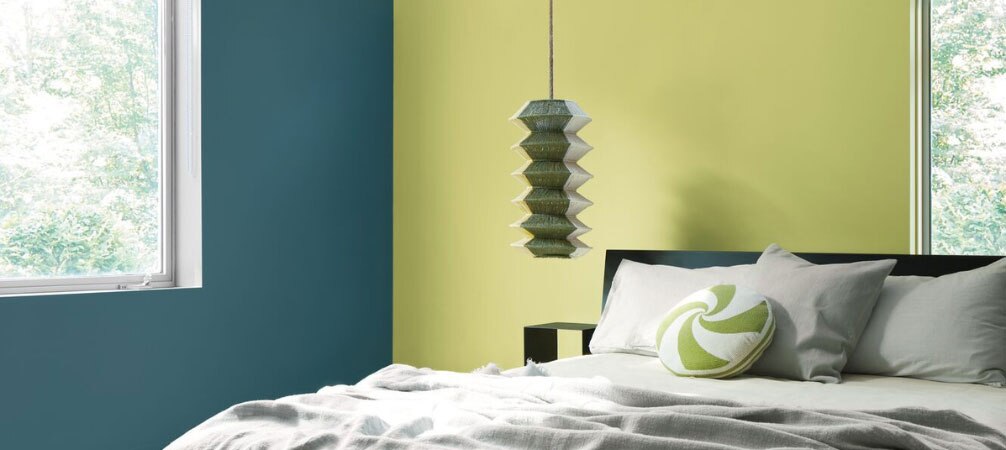 A Heightened colour experience
Each of the 240 colours of Colour Stories® is influenced by the light in a room, highlighting subtle undertones and colour characteristics. The approach to colour formulation is what makes these colours truly unique. Firstly, the precise colour formulations omit black or grey colorants, resulting in a more nuanced approach to colour creation. Secondly, unlike conventional colours which are formulated with around 2-3 pigments, Colour Stories colours are achieved through mixing a blend of approximately 5-7 pigments, which results in greater subtly of undertones and a more complex visual dynamic. Available exclusively in our Aura interior finishes �a premium paint synonymous with unsurpassed surface smoothness and rich, true colour�this colour collection offers a wide range of hues, from saturated and bold to soft pales and neutrals.
From sampling colours on the wall to a completely finished room, see Colour Stories come to life.
An Evocative Storyteller
Every Colour Stories colour tells a unique tale that evokes emotion and feeling through colour. For example, Intuition CSP-610 inspires with its own story: A soft infusion of blue that feels just right, like a bird's egg or a spring wildflower.
Colour Stories is a collection for the colour curious; it's for those who appreciate the subjectivity of colour, and all the nuances and variations therein.
Rich Colour That Stays True Over Time
Aura's proprietary Colour Lock® technology enhances Colour Stories further: With its ability to microscopically bond colour pigments to dry paint film, colour doesn't fade, even after repeated washing.
Pretty Meets Practical
Colour Stories, available in Aura Interior paints, pushes boundaries when it comes to defining colour. But it also delivers everyday practicality too. Many people mistakenly think that a higher sheen level�like satin�is the only solution for dealing with humidity in bathrooms. Good news for the busiest rooms in your home: You can access the unique, nuanced colour of Colour Stories in a luxurious matte finish with Aura Bath & Spa paint. From repelling moisture to maintaining colour integrity, this pairing delivers both style and substance to bathrooms.
The Colour Stories® palette
240 colours that exhibit an accentuated response to different lighting conditions - and are only available in Aura® interior paints.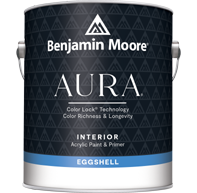 Aura® Interior
Colour Lock® technology for richer, truer colour.
Please note, on-screen and printer colour representations vary from actual paint colours